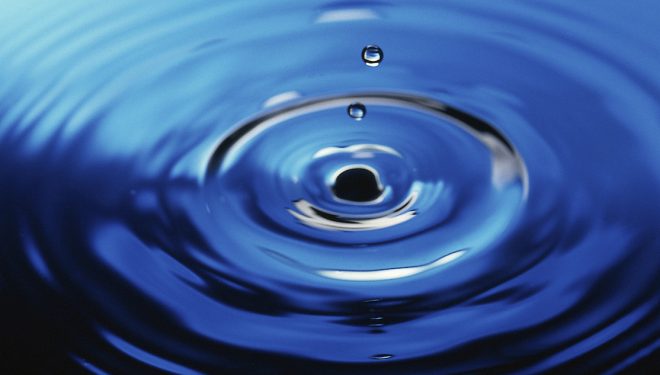 The California Department of Water Resources (DWR) recently released a draft Environmental Impact Report (DEIR) for the long-term operation of the California State Water Project, including in the Sacramento-San Joaquin Delta (Delta). According to DWR, the DEIR would strengthen safeguards for threatened and endangered fish species and expand science-based decision making for State Water Project operations in the Delta and upstream. The DEIR differs in several ways from the recently released Biological Opinions issued by two federal wildlife agencies for the operation of the federal Central Valley Project. Those Biological Opinions are now subject to litigation filed by environmental organizations alleging that they violate federal environmental and administrative laws.
Background
The California State Water Project (SWP) is the country's largest state-built water storage and delivery project. The SWP is operated in close coordination with the federal Central Valley Project (CVP) operated by the U.S. Bureau of Reclamation (Bureau) under the Coordinated Operation Agreement between the federal government and California. For both projects, the California State Water Resources Control Board issues water rights permit and licenses, which allow for the appropriation of water by directly using or diverting water to storage for later use. Those water rights permits are conditioned on the bypass or withdrawal of water from storage to help satisfy specific water quality, quantity, and operations criteria affecting the Delta.
The federal Endangered Species Act (ESA) and California Endangered Species Act (CESA) impose requirements for the protection of endangered and threatened species and their ecosystems. In 2008 and 2009, the U.S. Fish & Wildlife Service (FWS) and the National Marine Fisheries Service (NMFS) determined, in documents called Biological Opinions, that the continued long-term operation of the CVP and SWP would jeopardize certain endangered or threatened species. The FWS and NMFS' Biological Opinions included alternative project operations (aka "reasonable and prudent alternatives") that effectively compelled the Bureau and DWR to operate many aspects of their water projects according to the direction of the federal wildlife agencies, rather than in compliance with the proposed operating plans offered by the Bureau and DWR. DWR has historically relied on federal biological opinions to provide "take" coverage under the ESA, with the California Department of Fish & Wildlife (CDFW) issuing a consistency determination for compliance with CESA.
On October 22, 2019, the FWS and NMFS each issued Biological Opinions concluding that newly proposed operation plans for the CVP and SWP would not jeopardize endangered and threatened species. The proposed operations plan contemplated significant investments in research and restoration actions for smelt and salmonid species, revised management plans for operations of river systems tributary to the Delta, and changes cold pool management at Lake Shasta (CVP) for the benefit of salmon. Earlier this year, DWR indicated that it would pursue its own environmental review and permit process under CESA out of a concern for a perceived lower level of scientific rigor employed in the federal process of developing the Biological Opinions.
The Environmental Impact Report
The DEIR is intended to support DWR's decision regarding ongoing SWP operations and CDFW's issuance of a CESA incidental take permit for a variety of aquatic species, including CESA-listed Delta smelt, Longfin smelt, Winter-run Chinook salmon, and Spring-run Chinook salmon. DWR's current incidental take permit, which provides legal protection for incidentally taking listed species during operation of the SWP, is limited to Longfin smelt and expires December 31, 2019. "Take" of the other CESA-listed species is accomplished through "consistency determinations" issued by CDFW. DWR is seeking a new incidental take permit from CDFW related to SWP operations, and CDFW will rely on the DEIR in assessing whether to issue the new permit.
From an operational standpoint, SWP exports would not increase under DWR's proposed operation of the SWP under the DEIR, and under some alternatives would decrease due to flow dedication for fish purposes at certain times of year. Moreover, the proposed operational changes in the DEIR would, according to the document, not result in any significant impacts, and thus no mitigation would be required. While DWR would continue to operate the SWP in accordance with state and federal permits and requirements to protect water quality for public, agricultural, environmental and other uses, the DEIR differs from the federal Biological Opinions in important ways.
First, the DEIR grants authority to CDFW to cease DWR operational changes if CDFW determines the changes will violate CESA. For instance, if CDFW does not agree with ongoing operational actions for Old and Middle River flows affecting Delta smelt entrainment or Longfin smelt spawning off-ramps, DWR will implement an operational action that is agreeable to CDFW, provided the agencies have attempted to timely resolve the disagreement and CDFW provides an explanation and supporting documentation.
Second, the DEIR includes alternatives that provide a quantity of water that can be used to offset pumping impacts in the Delta. For instance, Alternative 2B would provide for a 100,000 acre-foot "block" of water for summer or fall Delta outflow in wet or above-normal years. The additional water would be available for use from June through November, and could be procured by water purchases or SWP project water. Similarly, Alternative 2A would provide increased spring flows from the Delta for the benefit of Longfin smelt, which would reduce the amount of water available for export through the SWP, although it is unclear what impact increased spring outflows would have on CVP operations, if any.
Third, the DEIR provides direction on when Delta pumping can be increased during storm events and caps export amounts during those events. For instance, under the DEIR, DWR may capture excess flows in the Delta for export as a result of storm-related events by operating to a more negative Old and Middle River flow, but not greater than -6,250 cfs. Water may only be captured if it exceeds that required to meet water quality control flow and salinity requirements set by law. DWR would not be able to capture excess flows if any fish protective restrictions have been triggered, certain species are present or exhibit behavioral changes, or additional flow restrictions are forecast.
Fourth, the DEIR includes updated modeling and quantitative analyses to support habitat actions in summer and fall to benefit Delta smelt. Environmental and biological goals for modeling and analysis include maintaining low-salinity habitat in Suisun Marsh and Grizzly Bay, managing the low salinity zone to overlap turbid water and available food supplies, and establishing a contiguous low-salinity habitat from Cache Slough Complex to Suisun Marsh.
Conclusion and Implications
DWR's Draft EIR appears to provide greater flows through the Delta as a means to protect listed fish species than the federal Biological Opinions, and the document at least partially developed in reaction to them. Public comments on the DEIR may be submitted to DWR by January 6, 2020. It is unclear whether DWR will modify the DEIR following the public comment period, but if the final EIR adopted largely mirrors the DEIR, it is likely that the SWP may be operated more restrictively with respect to water exports moving forward. The Draft Environmental Impact Report is available at: https://water.ca.gov/-/media/DWR-Website/Web-Pages/Programs/State-Water-Project/Files/Deliv-42DEIRv1-120519-Volume-I508.pdf
(Miles B. H. Krieger, Steve Anderson)