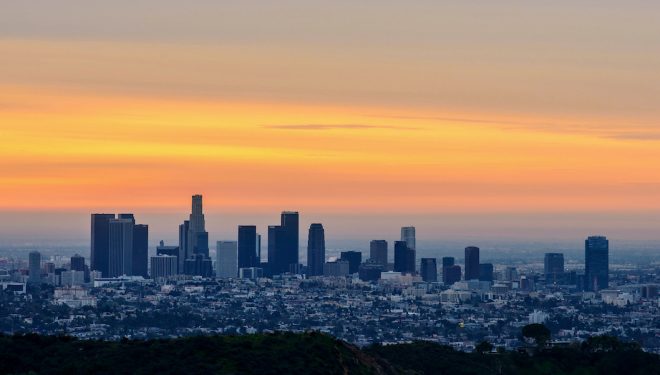 Governor Gavin Newsom has issued Executive Order N-19-19 (Executive Order), directing California's Transportation Agency, pension funds, and the Department of General Services to reconsider how they spend public money with an eye towards  investing in projects to help Californians prepare for climate change. The executive order has created much confusion among state agencies, instructing the government to use its $700 billion investment portfolio to "advance California's climate leadership."
Background
The executive order makes clear Newsom prioritizes climate change and wants to focus California's asset allocation towards ameliorating the adverse effects of global warming. The order references funds that taxpayers generally consider restricted—money earmarked for road improvements and pension systems that have a financial obligation to earn profits to provide retirement security for government employees—and asks those funds to invest in climate change solutions.
Highways and Roads
Newsom's order will not change restrictions lawmakers put in place in 2017 levying new taxes and fees on fuel and vehicle registrations to pay for road repairs, which are expected to raise roughly $5 billion a year for road work. The executive order may lead the Transportation Agency to adjust plans for other funds, steering money to public transportation and to projects in dense communities in an effort to reduce vehicle miles traveled across the state. Any changes in allocation of funds will first be presented in public meetings expected early next year.
Any allocation which removes funding from more rural areas of California is sure to create great controversy, and lawmakers are already jockeying to oppose moving funds away from freeways and towards public transportation.
Public Pensions
California's three state public pension systems—The California Public Employees' Retirement System, the California State Teachers' Retirement System, and the University of California Retirement Plan—are among the largest in the world, and each has investment strategies which account for climate change. Both CalPERS and CalSTRS, which have a combined portfolio worth more than $634 billion, prefer to use their size to press corporations to account for climate risk. For example, CalSTRS launched a climate review in October to account for risks. The University of California Retirement Plan, meanwhile, announced that it will pull its roughly $80 billion out of fossil fuel companies entirely.
These decisions arise in a moment where all three systems are underfunded, meaning they owe more in benefits to workers and retirees than they have in cash on hand. This created controversy around the executive order, which seems geared towards controlling investments on policy grounds at a time when maximizing profits may be crucial to the retirement of public employees.
Governor Newsom has argued the executive order is not a directive to CalPERS and CalSTRS to divest from oil companies, but rather aims to help the funds spot opportunities and avoid mistakes as the economy shifts to low-carbon or no-carbon alternatives for energy.
The Immediate Effects
The most immediate effect of the executive order is Newsom's announcement that the state government will stop purchasing gas-powered vehicles immediately. In January, the state also plans to cease buying cars from General Motors, Toyota, FiatChrysler, and any other carmakers that opt to fight California's authority to set clean air and vehicle emission standards that are more rigorous than that of the federal government.
The state has 36,692 passenger vehicles, roughly 14,000 of which were made by Ford. It is unclear whether this position will increase costs of maintaining the fleet.
Conclusion and Implications
From his inauguration, Newsom has made climate change one of the central focuses of his governorship. State pension funds are inevitably controversial, and shifts which may reduce economic gains in the short-term come in for severe criticism. However, if California's economy—one of the world's largest—is shifting away from fossil fuels and towards carbon neutrality, asking pension funds to correct in anticipation of these changes may be the best course of action to ensure long-term viability. The full text of the Executive Order is available online at: https://www.gov.ca.gov/wp-content/uploads/2019/09/9.20.19-Climate-EO-N-19-19.pdf
(Jordan Ferguson)