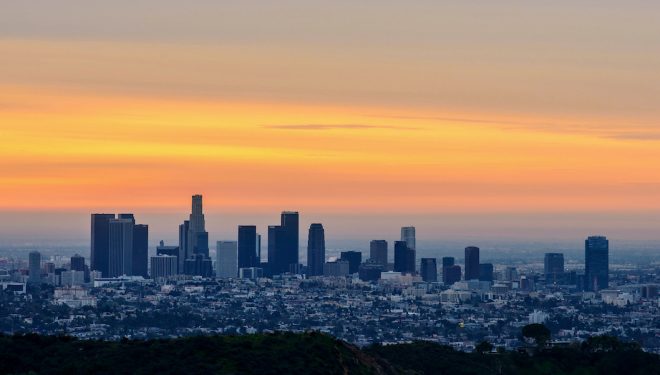 By Madeline Weisman and Hina Gupta
In the current legislative year, Governor Gavin Newsom has signed over 30 legislations  to fight California's ongoing housing crisis by providing tools to expand the State's housing production, streamline housing permitting and increase density across the state. Some of the notable bills within this year's housing package include Senate Bills (SB) 7, 8, 9 and 10. Since taking office, the Governor has signed 16 California Environmental Quality Act (CEQA) reform bills aimed at streamlining state laws to maximize housing production. Out of the various housing bills approved this year, SB 7, 9  and 10, include CEQA streamlining for certain housing projects.
Senate Bill 7
SB 7, known as the Housing and Jobs Expansion and Extensions Act and signed by the Governor on May 20, 2021, was the first of the housing bills approved this year. It extends expedited CEQA judicial review for small-scale housing developments. Prompted by high unemployment in 2011, the Legislature enacted Assembly Bill 900, known as the Jobs and Economic Improvement Through Environmental Leadership Act, to provide streamlining benefits under CEQA for specific "leadership projects" (i.e. large, multi-benefit housing, clean energy, and manufacturing projects) and only "for a limited period of time to put people to work as soon as possible." AB 900 established fast-track administrative and judicial review procedures for leadership projects that met certain conditions, including the creation of high-wage, high-skilled jobs, no net additional emission of greenhouse gases (GHG), and the payment of certain costs by the project applicant. Eligible projects were entitled to immediate review in the Court of appeal—rather than Superior Court—and would be reviewed on an expedited timeframe.
Under this legislation, the Governor was required to certify that a project met these statutory criteria to qualify for fast-track status. As originally enacted, AB 900 contained no deadline for the Governor's certification of a leadership project. The statute provided a deadline for a lead agency to approve a project by June 1, 2014, and the legislation itself was set to expire on January 1, 2015, unless a later enacted statute extended or repealed that date. The statutory deadline was extended several times and in its final iteration, AB 900 required the Governor to certify a leadership project by January 1, 2020 and the lead agency to approve the project by the sunset date, January 1, 2021.
SB 7, which was proposed by Senate President pro Tempore Toni G. Atkins (D-San Diego), extends the provisions of AB 900 through the year 2025and provides CEQA streamlining benefits to projects that were previously certified under AB 900 but that did not receive project approvals by the prior deadline of January 1, 2021. SB 7 also expands eligible housing projects by including infill housing projects with lower investment amounts than previously allowed.
SB 7 adds the following components to AB 900: 1) eligibility for infill housing development projects with investments between $15 million and $100 million (the previous threshold was $100 million and above); 2) a requirement of quantification and mitigation of the impacts of a project from the emissions of greenhouse gases with geographic restrictions for non-housing development projects; 3) a revision of labor-related requirements for projects undertaken by both public agencies and private entities, adding "skilled and trained" workforce to the existing prevailing wage requirements; and 4) authorization for the Governor to certify a project before the lead agency certifies the final Environmental Impact Report (EIR) for the project and/or an alternative described in an EIR. SB 7 requires an applicant for certification of a project to: 1) demonstrate that they are preparing the administrative record concurrently with the administrative process; and 2) agree to pay the costs of both the trial court and court of appeal in hearing and deciding a case challenging a lead agency's action on a certified project.
No AB 900 project has been overturned in court since the law was enacted, and implementation of the law and its benefits resulted in the creation of over 10,000 new housing units. SB 7 extends the provisions of AB 900 and marked the first bill of the Senate's 2021 "housing package" that targets California's ongoing housing crisis, while including an emphasis on minimization of greenhouse gases and boosting employment opportunities. SB 7 accomplishes this by tackling zoning and CEQA reforms, both of which often slow down the speed of housing projects.
Other Senate Bills
In addition to approving SB 7 earlier this year, on September 16, 2021, Governor Newsom signed additional housing bills, which included SB 9 and 10, which provide some CEQA streamlining for certain housing projects as well. SB 9, known as the California Housing Opportunity and More Efficiency (HOME) Act, provides for the ministerial approval of housing development projects that contain up to two dwelling units (duplexes) on a single-family zoned parcel, and also allows for ministerial approval of qualifying lot splits that subdivide single-family parcels into two lots, if various criteria are met. Taken together, these provisions of SB 9 allow for development of up to four housing units where only one would have been permitted, without further CEQA review. It includes provisions to prevent the displacement of existing renters and protect historic districts, fire-prone areas and environmental quality. SB 9 is being viewed by some as an effective end of single-family residential zoning within California.
SB 10, which was proposed by Senator Scott Wiener (D-San Francisco), creates a voluntary process for local governments to streamline zoning processes for new multi-unit housing near transit or in urban infill areas. SB 10 allows local jurisdictions to pass an ordinance through January 1, 2029,  to zone any parcel for up to ten residential units if located in transit-rich and urban infill areas. Adoption of such an ordinance or a resolution to amend a general plan consistent with the ordinance would be exempt from CEQA, thereby providing increased ability for cities to approve upzoning without being hindered by CEQA processes and litigation related to zoning. SB 10 also allows a local jurisdiction to override voter-approved zoning for these qualifying parcels by a two-thirds vote, a provision which has already been challenged by AIDS Healthcare Foundation in a lawsuit. Further, the effects of SB 10 in streamlining CEQA for housing projects may be limited as SB 10 does not provide CEQA exemptions or  ministerial approval process for the housing projects built on these upzoned parcels itself, and also prohibits by-right approvals and CEQA exemptions for projects with more than 10 dwelling units developed on one or more parcels rezoned through SB 10.
Conclusion and Implications
Housing in California remains in crisis mode with prices continuing to rise rapidly and "affordable" entry-level housing scarce. Senator Wiener has taken on these challenges with many efforts to tackle affordable housing. CEQA is often an expensive process which inherently challenges the practicality of affordability With those bills signed into law by Governor Newsom, the state is creeping towards addressing housing woes.