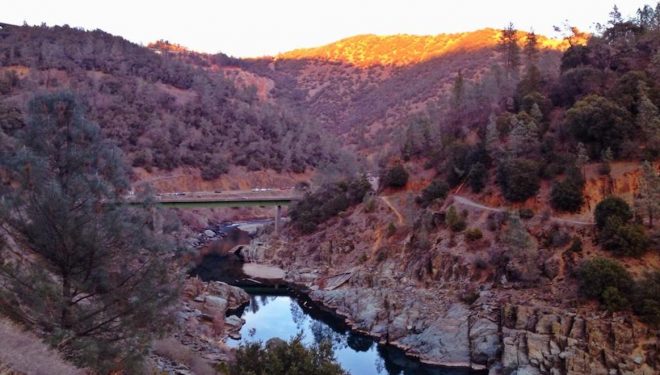 By Jaclyn Kawagoe and Derek Hoffman
The California Department of Water Resources (DWR), in coordination with the State Water Resources Control Board (SWRCB or Board), recently released a plan (Plan) detailing new management principles and strategies for state action in supporting communities and individuals that depend on groundwater wells for drinking water.
Background
As California continues to grapple with frequent and intensifying droughts, groundwater becomes ever more important to supplement less-predictable supplies from precipitation, snowpack, and other surface water. The Plan reports that in some areas, domestic and community drinking water wells are particularly at risk of going dry during droughts due to overdraft and because many domestic wells tend to be relatively shallow. The Plan estimates that during the 2012 to 2016 drought, more than 3,500 domestic wells went dry, and that another 900 wells were similarly impacted from January to October 2021. The management principles published by the State of California in the Plan are intended to increase water supply reliability for those dependent on groundwater for domestic uses.
Groundwater Management Principles and Strategies
The state's Plan is organized into six overall principles, each of which is supported by several specific strategies. The principles are: 1) achieve drinking water resilience; 2) integrate principles of equity; 3) address underlying challenges; 4) lead with the best available data; 5) build trusted relationships; and, 6) implement lasting solutions.
Principle 1: Drinking Water Resilience
The first principle is focused on pre-drought planning and preparedness and post-drought emergency response. This principle focuses on coordination with other agencies, from federal emergency response agencies, to counties and water systems developing drought contingency plans, to local and regional agencies, tribes, and non-governmental organizations (NGOs) that engage directly with drinking water well users. Another focus is implementing the Sustainable Groundwater Management Act (SGMA) in a way that helps minimize the impacts of future droughts on drinking water well users. The Plan calls for establishing a standing inter-agency task force to lead a proactive approach to implement this principle.
Principle 2: Equity
According to the Plan, the state recognizes that integrating principles of "equity" in drinking water management must be both practical in providing access to drought assistance, and procedural in maximizing participation in drought-related planning processes to inform positive outcomes. The strategies to implement this principle include outreach, education, and translation goals; guidance to consider impacts on water users before "red-tagging" homes for water quality or quantity issues; flexibility for groundwater trading; application of the "polluter pays" principle, to the extent possible and appropriate, so that the costs of solutions to benefit domestic well users are not borne by those users but by those who caused the issues; and aligning various state and local funding sources to maximize support for domestic well users.
Principle 3: Address Underlying Challenges
This principle provides guidance related to a wide range of matters that could potentially impact drinking water well users, including: best practices in well permitting; crop conversion, farming and land practices; energy impacts of time-of-use pumping practices; and local and regional land use planning. It also encourages counties to regulate and enforce efficient and appropriate water use during droughts. This principle further addresses certain financial impacts on domestic well users, and aims to improve contracting and procurement processes related to repair and rehabilitation of wells as well as providing assistance for capacity building where there are economic impacts on communities or domestic well users related to changes in groundwater conditions.
Principle 4: Best Available Data
To improve the "best available" data, the state focuses on improving both the data collected and access to that data. The state plans to improve its own monitoring of groundwater level, subsidence, and water quality; encourage others to increase their frequency of monitoring; promote metering of wells and collection of evapotranspiration data to capture groundwater use; and encourage Groundwater Sustainability Agencies (GSAs) and counties to collect data from drinking water well users. The state also plans to develop an information management system and to increase access to existing data platforms most relevant to drinking water well users, as well as working with local entities to publicly disclose well and water quality information, including during real estate transfers.
Principle 5: Relationship Building
The state recognizes benefits of effective coordination, communication, and decision-making and the free flow of knowledge and skills between groups. The state plans to engage drinking water well users in the development of solutions in the local communities, and, in turn, the state plans to offer training resources on testing water quantity and quality and to help connect users with local emergency services for drought response. The state also plans to engage government-to-government with Tribes and with the federal Indian Health Services to develop drought preparedness and response plans and assist drinking water well users.
Principle 6: Lasting Solutions
The final principle in the Plan is based on a recognition that no single solution will address every drinking water well challenge and that to be lasting, solutions need to be specific, effective, and supported with local engagement. The state proposes using funding incentives to encourage mitigation of water quality issues; encouraging regionalization and consolidation of drinking water systems; piloting alternative water supply projects, such as source cleanup or recycled water; and incentivizing recharge projects, among other things. The state also plans to report on progress made under existing regulatory state and federal water quality management programs.
Conclusion and Implications
The principles and strategies outlined in the Plan encompass a wide variety of action items, require coordination with a number of agencies beyond DWR and SWRCB, and build on a number of existing programs. As a result, they may impact water users beyond those dependent on drinking water wells. The Plan's principles and strategies will be further developed and implemented in the coming months and years. For the complete Plan document, including an implementation matrix, see: https://water.ca.gov/-/media/DWR-Website/Web-Pages/Programs/Groundwater-Management/DrinkingWater/Files/Final-Principles-and-Strategies-with-the-Implementation-Matrix.pdf