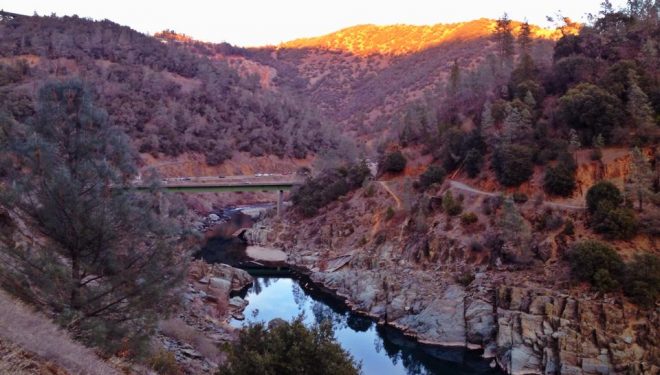 By Gabriel J. Pitassi, Derek R. Hoffman
Severe Drought conditions have emerged again in California after back-to-back dry years, below‑average snowpack, and warm temperatures. Governor Gavin Newsom has already declared multiple drought emergencies this year, the most recent of which expanded the declaration to 41 counties, representing 30 percent of the state's population. As of this writing, the declaration has not been extended statewide, nor has the California State Water Resources Control Board (SWRCB or State Board) imposed statewide mandatory restrictions. Many local water suppliers are already planning to impose local conservation restrictions to prepare against potentially dire water supply conditions.
Background
Recent reports indicate that precipitation runoff to the Sacramento River Basin has dropped far below projected levels for the year and may cause 2021 to be the second driest year on record. The California Department of Water Resources (DWR) recently announced that State Water Project initial allocations would be reduced from ten percent to five percent. In May, the U.S. Bureau of Reclamation (Bureau), announced reduced Central Valley Project water deliveries from 55 percent to 25 percent for urban and industrial customers, and from 5 percent to zero percent for agricultural customers. Both Santa Clara Valley Water District (SCVWD), which serves 2,000,000 residents in the Silicon Valley region, and Contra Costa Water District (Contra Costa Water), which serves 500,000 residents in the East Bay, have asked Reclamation to increase allocation to the minimum health and safety requirements, which are above the 25 percent level.
Local Mandatory Water Conservation Restrictions
In response to current conditions, these and other water suppliers are taking steps to impose local water conservation restrictions.
 The SCVWD and Contra Costa Water
In June, SCVWD declared a water shortage emergency condition throughout its vast service territory, and called for a mandatory 15 percent reduction in water use compared to 2019. About 50 percent of SCVWD water supply comes from outside the county, and the declaration noted that imported water supplies are decreasing. SCVWD reported that depleted Sierra Nevada snowpack caused a significant reduction in the amount of imported water that the district will receive in 2021. SCVWD CEO Rick Callender described the current dry conditions as "an emergency." SCVWD Vice-Chair Gary Kremen said:
We're having problems buying water on the open market because everyone else is buying it at the same time. The price is like 10 times what it was two years ago.
Compounding the issue, the Federal Energy Regulatory Commission ordered Anderson Reservoir (the largest surface reservoir in the county) to be drained for public safety reconstruction work. The Anderson Reservoir is not expected to be usable again for ten years.
It was also recently reported that Contra Costa Water is planning to vote on a conservation order in July 2021.
The City of Pismo Beach
Other water suppliers are also responding to drought conditions. At its June 1, 2021 City Council meeting, the City of Pismo Beach (Pismo Beach) declared a Moderately Restricted Water Supply. This declaration imposed similar restrictions to those imposed in 2014 and include no outdoor irrigation (such as sprinklers) between the hours of 10 a.m. and 4 p.m., required use of hand-controlled water shut-off devices for those washing cars or boats, and prohibiting restaurants from serving water to customers unless specifically requested. Other rules include prohibiting water use for cleaning driveways, patios, parking lots, sidewalks, and streets, except by the city contracted street sweeper, or where necessary to protect the public health and safety. The city also prohibited the use of potable water in a decorative manner that does not recirculate the water. Pismo Beach Public Works Director Ben Fine said anyone who violates these restrictions will first receive a warning letter, and subsequent offenses will be met with an increasing fine, starting at $100.
Voluntary Conservation
Other public agencies are taking a voluntary conservation approach. The City of Napa recently asked residents to voluntarily cut 15 percent of their water use, while Sonoma County is asking for 20 percent. Grant Davis of Sonoma Water, which has 600,000 customers, said "(I)f we do not see a 20 percent reduction, then we will likely move into a mandatory conservation situation, probably on July 1," and he says he intends to ask the state to reduce flows along the Russian River by 20 percent to conserve water in Lake Sonoma and Lake Mendocino. Will Reisman of the San Francisco Public Utilities Commission, which has 1,600 irrigation customers, says the agency is asking its customers to reduce their use by 10 percent.
Conclusion and Implications
Many water suppliers have sized up the current and future availability of water and have decided that water conservation is now necessary. Other agencies are starting with requests for voluntary conservation. Whether statewide restrictions will emerge like those during the 2012-2016 Drought remains to be seen, though much of state is already declared to be in a state of emergency. At the current trend, much of the state could be forced to grapple with this issue by the end of the summer, and it would not be surprising to see many local agencies again imposing mandatory conservation restrictions on end users.