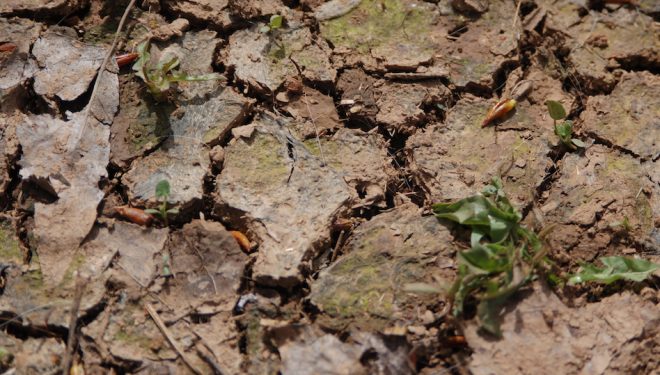 By Byrin Romney and Derek Hoffman
California continues to battle worsening drought conditions through regulations designed to reduce water use throughout the state. On May 24, 2022, the California State Water Resources Control Board (SWRCB) adopted emergency regulations to increase water conservation, ban wasteful water uses and prohibit the use of potable water to irrigate certain non-functional turf.
Background
The SWRCB recently published that in March 2022, urban retail water suppliers reported an average statewide water use that was nearly 19 percent greater than in March 2020, notwithstanding significant drought conditions. On March 28, 2022, California Governor Newsom signed Executive Order N-7-22 (Order). The Order directed the SWRCB to consider adopting an emergency regulation for urban water conservation by May 25th. The SWRCB proposed an emergency regulation in early May, and adopted the regulation on May 24th (Regulation).
Addition of Preliminary Water Supply and Demand Assessment
Pursuant to California Water Code § 10632.1, urban water suppliers must conduct an annual water supply and demand assessment and submit an annual water shortage assessment report to the California Department of Water Resources (DWR) by July 1st. The Regulation further requires urban water suppliers to submit a preliminary annual water supply and demand assessment to DWR by no later than June 1, 2022. DWR issued guidance and provided public workshops to assist urban water suppliers in meeting the preliminary and annual reporting requirements.
Demand Reduction Actions
As a part of their water shortage contingency plans (WSCP), urban water suppliers must identify demand reduction actions they will take in the event of a water shortage emergency. Demand reduction actions generally correspond to six standard water shortage levels outlined by the State and become increasingly restrictive at each level. Level 2 actions are meant to address up to a 20 percent shortage of water supplies and often include measures such as limiting outdoor irrigation to certain days or hours, increasing patrolling to identify water waste, enforcing water-use prohibitions, and increasing communication about the importance of water conservation. The Regulation requires that all urban water suppliers that have submitted a WSCP to DWR to implement, at a minimum, their Level 2 demand reduction actions by June 10, 2022. The Regulation expressly states that it does not require urban water suppliers to implement moratoria on new residential water service connections.
Urban water suppliers that have not submitted a WSCP must, at a minimum, initiate a public outreach campaign for water conservation, adopt an ordinance limiting landscape irrigation to no more than two days per week, and adopt an ordinance banning wasteful and unreasonable water uses prohibited by California Code of Regulations Title 23 § 995. Section 995 defines wasteful and unreasonable water uses to include:
Using potable water to irrigate outdoor landscapes in a manner causes water to flow onto adjacent property, non-irrigated areas, walkways, roadway, and parking lots;

Using a hose to wash a vehicle without equipping the hose with a shut-off nozzle;

Using potable water for washing hard surfaces such as sidewalks, driveways, buildings, structures, patios, and parking lots;

Using potable water for street cleaning or construction site preparation purposes;

Using potable water for decorative fountains or to fill decorative lakes and ponds;

Watering turf or ornamental landscapes during and within 48 hours after measurable rainfall of at least one-fourth of an inch; and

Using potable water to irrigate ornamental turf on public street medians.
Violation of these prohibitions is punishable by a fine of up to $500 per day.
Prohibition of Irrigation of Certain Non-Functional Turf
California regulations define turf as a ground cover surface of mowed grass. The Regulation prohibits use of potable water for irrigation of "non-functional turf" at commercial, industrial, and institutional sites. It defines non-functional turf as "turf that is solely ornamental and not regularly used for human recreational purposes or for civic or community events." It clarifies that non-functional turf does not include "sports fields and turf that is regularly used for human recreational purposes or for civic or community events." The Regulation further clarifies that it does not prohibit use of potable water to the extent necessary to ensure the health of trees and other perennial non-turf plantings or to the extent necessary to address an immediate health and safety need. Violations of this Regulation could result in fines of up to $500 per day, in addition to other potential civil or criminal penalties.
Implementation of Regulations
Some urban water suppliers had already imposed new restrictions on customers' water use prior to the adoption of the Regulation. The SWRCB reported that as of May 24th, approximately half of the state's 436 water suppliers (both urban water retailers and wholesalers) had not yet activated Level 2 actions, and 36 had not submitted drought plans to DWR. As of the date of this writing, the Regulation remained subject to approval of the California Office of Administrative Law (OAL), which typically occurs within ten calendar days of submission by the SWRCB. The Regulation provides that the ban on non-functional turf becomes effective upon OAL approval and proposes that Level 2 requirements for urban water suppliers take effect on June 10, 2022.
Conclusion and Implications
The Regulation responds to worsening drought conditions ahead of another hot, dry California summer. The Regulation builds upon prior drought regulations and is more specifically directed at urban water suppliers and prohibiting irrigation of non-functional turf. The required preliminary supply and demand assessment signals the importance of tracking and reporting water use and projected use. The Regulation also increases reporting pressure on urban water suppliers that have not yet submitted drought plans to DWR. Information on the Regulation can be found on the SWRCB website at: https://www.waterboards.ca.gov/water_issues/programs/conservation_portal/regs/emergency_regulation.html