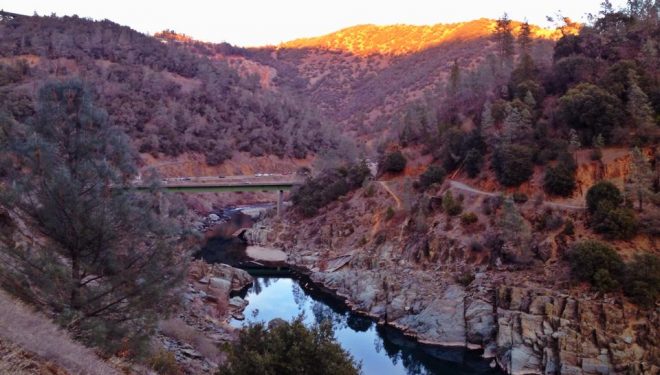 By John Sittler and Jason Groves
The Colorado Water Conservation Board (CWCB) recently approved the 2023 Colorado Water Plan. The 2023 Water Plan updates and revises the previous Water Plan, first approved in 2015. The revised plan continues the goals of the original Water Plan while outlining strategies to build a water resilient future for the state.
Background
Colorado is home to several major river headwaters that supply water to 19 states and Mexico. Combined, Colorado's rivers produce an estimated 15 million acre-feet of water annually, although Colorado residents only consume approximately 5 million acre-feet with the balance flowing across state lines for diversion by downstream users. Within the state's borders, there is a geographical divide between the location of the state's major surface water supply and the majority of its population. As of 2023, approximately 80 percent of Colorado's stream flows occur on the western slope, while 90 percent of the population lives across the Continental Divide along the Front Range metropolitan corridor. Consequently, as a headwaters state, Colorado's water policy has wide-reaching effects both within the state and throughout the region.
Large scale fires and drought throughout Colorado in 2002-2003 first spurred a Statewide Water Supply Initiative (SWSI) in 2004. A second devastating fire season in 2012-2013 then set the backdrop for the original 2015 Water Plan, which the CWCB first drafted under an executive order from then-Governor John Hickenlooper. In addition to incorporating the 2004 SWSI, the 2015 Water Plan included significant feedback from the CWCB "basin roundtables." The basin roundtables are nine interdisciplinary stakeholder groups representing Colorado's eight major river basins (Arkansas, Colorado, Gunnison, North Platte, Rio Grande, South Platte, Southwest (San Juan, Dolores, San Miguel), and Yampa/White/Green River) and the Denver metro area.
The 2015 Water Plan
The 2015 Water Plan identified a water "gap" or expected shortage for municipal and industrial water needs by 2050 as a result of climate change and population increases. To resolve that shortfall, the 2015 Water Plan recommended a series of conservation and storage measures to reallocate available water. These strategies included traditional storage such as reservoirs, but also legal and regulatory changes and alternative water transfer measures.
Eight Years Later. . .
Eight years later, the CWCB identified numerous successes of the 2015 Water Plan including dedicated funding to the Colorado Water Plan grants program, 25 new stream management plans, and 400,000 acre-feet of storage that has been or soon will be constructed. Additionally, even as Colorado's population has boomed, statewide per capita water use is down five percent from 2015 levels. However, the CWCB notes that since 2015 Colorado has also experienced some of the largest fires in state history and deep, prolonged drought. These conditions have led to new challenges such as winter fires, severe post-fire flooding, and changing storage operations in federally controlled reservoirs. Therefore, the CWCB updated and revised the plan and unanimously voted to approve the 2023 Colorado Water Plan on January 24, 2023
The 2023 Colorado Water Plan
The 2023 Colorado Water Plan is the result of extensive public engagement, including a public comment period and workshops throughout the state. The public comment period alone generated 528 pages of comments, 1,597 suggested edits to the plan, and more than 2,000 public observations. The CWCB notes that public engagement and buy-in is critical to the success of Colorado's water future.
The 2023 updates also include revised climate and water needs projections based on the latest available science. Under a worst-case scenario, average temperatures across Colorado could rise 4.2 degrees by 2050. Those climate conditions, combined with a population expected to double to 10 million residents, could result in a water shortfall of up to 740,000 acre-feet per year by 2050. But the CWCB is simultaneously confident that conservation and efficiency efforts should reduce further water needs by up to 300,000 acre-feet per year.
A 'One Water' Ethic
CWCB proposes a "One Water" ethic to shape the 2023 Water Plan and guide Colorado's water future. The One Water ethic means matching the right water to the right use, investing in sustained water conservation efforts, and promoting integrated water and land use planning. The CWCB notes that increased water storage will be critical to Colorado's future. In addition to the 400,000 acre-feet of storage soon to be completed, CWCB said there are existing paper water rights that could double available storage across the state to 6.5 million acre-feet in traditional reservoirs alone. The 2023 Water Plan also highlights the need to study, and perhaps implement, non-traditional means of storage including aquifer storage and recovery, enlargement or rehabilitation of existing reservoirs, and reallocation of existing storage space. On a local level, the CWCB encourages county governments to exercise their "1041" review powers which allow counties to strictly regulate certain activities.
Local activities also include projects funded through the Water Plan Grant Program. The grant program offers funding in five major categories: 1) water storage and supply, 2) conservation and land use, 3) engagement and innovation, 4) agricultural projects, and 5) watershed health and restoration. Governor Jared Polis recently approved $17 million for local implementation of the Colorado Water Plan. Additionally, his 2023-2024 budget proposal includes $25.2 million for the Water plan Grant Program.
Goals
The 2023 Colorado Water Plan reframes the goals of the original plan into four distinct areas: 1) Vibrant Communities, 2) Robust Agriculture, 3) Thriving Watersheds, and 4) Resilient Planning. Within these four areas, the 2023 Water Plan outlines roughly 50 "agency" actions for the state to pursue, and 50 "partner" actions to be addressed by various groups throughout the state, including local governments.
Vibrant Communities outlines a goal of holistic water management to balance supply and demand within Colorado's urban areas. Possible state actions include identifying water-savings benchmarks, water reuse strategies, and urban turf replacement options. The CWCB tasks its partners with developing local storage projects, optimizing water-efficient infrastructure, and water reuse technologies. Water reuse technologies take advantage of graywater, black water, and stormwater, such as direct potable reuse technologies, outlined in the January 2022 edition of Western Water Law and Policy Reporter. See, Colorado Adopts New Regulation to Allow Direct Potable Reuse of Public Water Supplies, 27 W. Water L. & P'lcy Rptr. 63, 74- 76 (Jan. 2022).
Insuring Robust Agriculture
The 2023 Water Plan emphasizes that Robust Agriculture is not only critical for a sustainable food supply, but is an integral part of Colorado's heritage, culture, and economy. Specifically, the CWCB cautions that urban growth should not come at the expense of rural communities through "buy and dry" practices in which municipalities purchase irrigation water rights and change them for domestic use in cities and towns, while allowing once productive crop land to be fallowed. To support these goals, the plan recommends the CWCB facilitate water sharing and other agricultural-municipal water agreements in addition to researching adaptive practices to maintain or increase agricultural production while simultaneously decreasing water use. Recommend partner actions include rehabilitation of aging storage and diversion structures, farming efficiency improvements, and increased or improved storage to support plans for augmentation.
The CWCB notes that agriculture is currently a $47 billion per year industry in Colorado, although water-based outdoor recreation generates $19 billion per year and is a rapidly growing sector. Thriving Watersheds are critical to this facet of the economy in addition to protecting Colorado's water supply as a whole. Therefore, the 2023 Water Plan recommends comprehensive planning to include the condition of the natural environment in water policy decisions. On a state level, the CWCB will create a detailed stream construction guide and wildfire ready watersheds framework. The segment encourages local partners to explore options to enhance stream flows and rehabilitate streams to improve wildlife habitat and reduce erosion.
Resilient Planning
The final general category of the 2023 Water Plan is Resilient Planning, which encompasses the goals set out by the other sections. The CWCB emphasized that water security is and will be critical to the quality of life, environment, and economy of Colorado now and into the future. An uncertain future requires detailed planning for a variety of scenarios at the state, regional, and local level. "Resilient" planning acknowledges that threats to Colorado's water security will happen, but that a well-prepared statewide plan will be equipped to handle any eventualities. The CWCB will continue to advance scientific research and promote community outreach and buy-in of the 2023 Water Plan goals. Local planning efforts to protect infrastructure from natural disasters and community planning that considers uncertainty and drought are critical components of a water resilient future.
Conclusion and Implications
The 2023 Water Plan builds on the original plan and reinforces that collaborative, adaptive strategies are necessary to secure Colorado's water future. "The 2023 plan will spark the action we need across all sectors to build a better water future in Colorado, setting the stage for future decision-making and water resiliency," CWCB Director Becky Mitchell said in a press release. Basin roundtables have identified $20 billion in potential water projects over the next 30 years, although not all projects are expected to be implemented or need CWCB funding. On a state level, the CWCB estimates it will need $1.5 billion to support local water projects through 2050. The CWCB summarized the 2023 Colorado Water Plan by clarifying that the plan provides a vision of where the state needs to go, but "iterative advancements," regular assessment, and future actions will be required to implement and revise the plan as necessary to achieve Colorado's water goals.