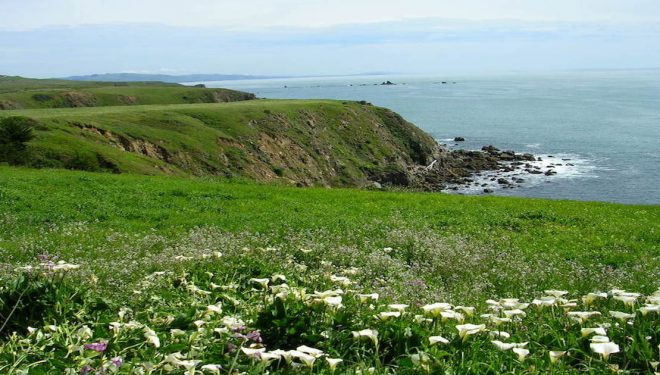 By Sam Bivins and Meredith Nikkel
The Council on Environmental Quality (CEQ) recently published a final rule updating the National Environmental Policy Act's (NEPA) implementing regulations. Among other things, the updated regulations are intended to promote a more timely and efficient NEPA review process, streamline the development of federal infrastructure projects, and promote better federal decision-making. The new regulations, however, have also prompted concerns voiced by some in the environmental community.
Background
NEPA was signed into law by President Nixon on January 1, 1970. The purpose of NEPA is to:
. . .foster and promote the general welfare, to create and maintain conditions under which man and nature can exist in productive harmony, and fulfill the social, economic, and other requirements of present and future generations of Americans. (42 U.S.C. § 4331(a).)
To that end, NEPA requires that federal agencies undertaking a "major" federal action that significantly affect the quality of the human environment to prepare detailed statements on their actions' environmental effects, any such adverse effects that cannot be avoided if the proposed action is implemented, alternatives to the proposed action, the relationship between local short-term uses of man's environment and the maintenance and enhancement of long-term productivity, and any irreversible and irretrievable commitments of resources which would be involved in the proposed action should it be implemented. (Id. at § 4332(C).)
NEPA does not, however, mandate specific outcomes, rather it requires "Federal agencies to consider environmental impacts of proposed actions as part of agencies' decision-making processes." (85 Fed. Reg. 43304-01, 43306.)  Thus, in very general terms, federal agencies comply with NEPA by: 1) preparing an Environmental Assessment of their proposed actions; and 2) preparing an Environmental Impact Statement if the Environmental Assessment concludes that the action may have significant effects on the environment. (See generally, 40 C.F.R. § 1501.4(c).)
NEPA also established the CEQ and empowered it to administer the implementation of the statute. (42 U.S.C. §§ 4332(B), 4342, 4344.)  In 1977, President Carter directed the CEQ to issue implementing regulations for NEPA, and the CEQ did so in 1978. (85 Fed. Reg. 43304-01, 43307. Since then, the CEQ has only once issued substantive amendments to those regulations. (Id.)
President Trump Directs the CEQ to Make Changes
In 2017, President Trump directed the CEQ to issue such regulations as it deemed necessary to, among other things, enhance interagency coordination of environmental review and authorization decisions, ensure that interagency environmental reviews under NEPA are conducted efficiently, and require that agencies reduce unnecessary burdens and delays in applying NEPA. (Id. at 43312.)  In accordance with this directive, CEQ issued an advance notice of proposed rulemaking on June 20, 2018. (Id.)  The CEQ's notice of proposed rulemaking was published in the Federal Register on January 10, 2020.
Discussion and Summary of Key Elements of the Final Rule
The Final Rule published on July 16, 2020, contains numerous changes to NEPA's implementing regulations. (See generally 85 Fed. Reg. 43304-01.)
Definitions
Among the most significant are changes to the regulatory definitions of "Effects," "Cumulative Impacts," and "Major Federal Action." Under the new definition of "Effects," effects must be "reasonably foreseeable and have a reasonably close causal relationship to the proposed action or alternatives[.]" (Id. at 43343.)  Thus, under the definition, a but-for causal relationship will be insufficient to make an agency responsible for the environmental effects of a major federal action under NEPA. (Id.)  CEQ's explanation of this definition indicates that it is similar to the test of proximate causation applied in tort law. (Id.)  The Final Rule also completely eliminates the definitions of, and references to, "cumulative impacts" from NEPA's implementing regulations. CEQ has explained that it has eliminated this definition to:
. . .focus agency time and resources on considering whether the proposed action causes an effect rather than on categorizing the type of effect. . .[and because]. . .cumulative effects analysis has been interpreted so expansively as to undermine informed decision making, and led agencies to conduct analyses to include effects that are not reasonably foreseeable or do not have a reasonably close causal relationship to the proposed action or alternatives. (Id. at 43343-43344.)
Finally, the new regulations clarify that "Major Federal Actions" do not include projects where, due to "minimal Federal funding or minimal Federal involvement" the agency lacks control over the outcome of a project. (Id. at 43347.)
Deadlines and Page Limits
The new regulations also set deadlines and page limits that govern the development of environmental documents. Under the Final Rule, federal agencies must issue Environmental Assessments within one year of deciding to prepare such a document, and Environmental Impact Statements must be issued within two years. (Id. at 43327.)  Similarly, the Final Rule now sets a 75-page limit for Environmental Assessments, a 150-page limit for typical Environmental Impact Statements, and a 300-page limit for Environmental Impact Statements of "unusual" scope or complexity. (Id. at 43352.)  However, all of these deadlines and page limits may be extended if approved by a senior agency official. (Id.)
Prohibition on 'Irreversible and Irretrievable' Commitments of Resources
Finally, while NEPA prohibits the "irreversible and irretrievable" commitment of resources which would be involved in a proposed action before the environmental review process is complete (42 U.S.C. § 4332(C)(v), the Final Rule clarifies that non-federal entities may take actions necessary to support an application for federal, state, tribal, or local permits or assistance. (85 Fed. Reg. 43304-01, 43336.)  Such actions may include, but are not limited to, the acquisition of interests in land and the purchase of long lead-time equipment. (Id. at 43370.)
Conclusion and Implications
The CEQ's Final Rule is more than 70-pages along and contains many more changes in addition to those described above. Although interests such as the U.S. Chamber of Commerce support the new regulations, numerous environmental groups have already challenged the CEQ's adoption of the Final Rule on both substantive and procedural grounds. These lawsuits filed in the U.S. District Courts for the Western District of Virginia (Wild Virginia, et al. v. Council on Envtl. Quality, et al., Case No. 3:20-cv-00045) and the Northern District of California (Alaska Comty. Action on Toxics, et al. v. Council on Envtl. Quality, et al., Case No. 20-cv-05199) are in the earliest stages of litigation, and it is unclear if they will succeed. For more information on the changes to NEPA, see: https://www.whitehouse.gov/ceq/nepa-modernization/