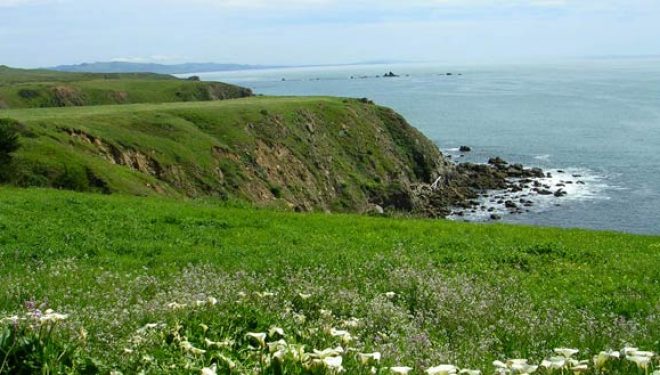 By Geremy Holm, Miles Krieger, Steve Anderson
In July 2020, the Council on Environmental Quality adopted sweeping revisions to its longstanding 1978 regulations detailing implementation of the National Environmental Policy Act (NEPA).  In late August 2020, several states and local government entities brought an action against the council alleging that the agency's newly adopted regulations violated NEPA and the Administrative Procedure Act. As this article went to press, a motion seeking to enjoin implementation of the Final Rule on NEPA was made before the court. [States of California, et al. v. Council on Environmental Quality, et al., Case No. 3:20-cv-06057 (N.D. Cal. 2020).]
Background
Enacted on January 1, 1970, the National Environmental Policy Act is a federal law that promotes the protection of the environment and established the President's Council on Environmental Quality (CEQ or Council). NEPA was developed at a time of heighted awareness and growing concern about the environment in response to a series of high-profile environmental crises in the late 1960s, such as the Cuyahoga River fire. As a result, NEPA has been described as the foundation for many state-level environmental protections across the country and is often referred to as the "Magna Carta" of United States environmental law. Citizens Against Burlington, Inc. v. Busey, 938 F.2d 190, 193 (D.C. Cir. 1991).
To ensure that the policies outlined by NEPA are "integrated into the very process of decision-making," NEPA outlines "action-forcing" procedures. Andrus v. Sierra Club, 442 U.S. 347, 349-50. These procedures require federal agencies to prepare a detailed environmental review or Environmental Impact Statement (EIS) for major federal actions significantly affecting the quality of the environment, including those impacting regulated waters. Id. In short, NEPA requires federal agencies to make well-informed and transparent decisions based on a thorough review of environmental and public health impacts, and input from states, local governments, and the public.
In 1978, CEQ promulgated regulations that have guided the implementation of NEPA for more than 40 years. These longstanding regulations have directed federal agencies, and in some situations, state agencies and local governments involved in major Federal actions significantly affecting the environment, on how to comply with NEPA's procedural requirements and its environmental protection policies. See, 40 C.F.R. pt. 1500 (1978) (1978 regulations). These regulations have remained largely unchanged with the exception of two minor amendments enacted in 1986 and 2005.
In 2017, President Donald Trump issued Executive Order 13,807, which called for revisions to the NEPA regulations, to expedite infrastructure projects and boost the economy. In response to this Executive Order, CEQ announced a plan to overhaul the 1978 regulations, including a list of topics that might be addressed by the rulemaking process, and taking public comments. Update to the Regulations for Implementing the Procedural Provisions of the National Environmental Policy Act, 83 Fed. Reg. 28,591 (June 20, 2018) (Advance Notice). On January 10, 2020, CEQ released its proposal (Proposed Rule) to revise the 1978 regulations, which included revisions that would significantly alter the current implementation of NEPA.
After the publication of the Proposed Rule, CEQ provided 60 days for the public to review, analyze, and submit comments. During this timeframe, interested parties submitted over 1.1 million comments, a significant portion of which opposed the Proposed Rule. Four months after the close of the comment period, the Final Rule was published in the Federal Register on July 16, 2020. The Final Rule adopted a majority of the changes outlined by the Proposed Rule's revisions to the 1978 Regulations.
In response to the publication of the Final Rule, several states and local government entities filed a lawsuit against CEQ in the U.S. District Court for the Northern District of California, alleging that CEQ's adoption of the Final Rule violated NEPA and the Administrative Procedure Act (APA).
The NEPA Claims
An agency does not have authority to promulgate a regulation that is "plainly contrary to the statute." Babbitt v. Sweet Home Chapter of Cmtys. For a Great Or., 515 U.S. 687, 703 (1995). Plaintiffs allege that the Final Rule violates NEPA by adopting provisions that, both individually and collectively, conflict with NEPA's overriding purposes of environmental protection, public participation, and informed decision-making. Specifically, the Final Rule may potentially restrict the number of projects subject to detailed environmental review, while also limiting the scope of environmental effects to be considered by federal agencies when conducting NEPA review. For example, if a project could potentially impact a local water source, the conducting agency may be required to consider only direct impacts of the imposed action on the water source, rather than future/cumulative actions. According to plaintiffs, these two changes directly conflict with NEPA's goal of applying the statute to the "fullest extent possible" and addressing the "long-range character of environmental problems." See, 42 U.S.C. §§ 4311, 4322. As a result, according to plaintiffs, the Final Rule should be set aside because it is plainly contrary to NEPA.
Additionally, NEPA requires federal agencies to prepare an EIS for "major federal actions significantly affecting the quality of the human environment." 42 U.S.C. § 4332(2)(c). CEQ is a federal agency subject to NEPA. An EIS must discuss:
. . .the environmental impact of the proposed federal action, any adverse and unavoidable environmental effects, any alternatives to the proposed action, and any irreversible and irretrievable committed of resources involved in the proposed action. Id.
Under CEQ's 1978 regulations, a "major Federal action" included "new or revised agency rules [and] regulations." 40 C.F.R. § 1508.18(a) (1978). As a result, plaintiffs allege that CEQ was required, but failed to address the Final Rule's significant environmental impacts and reasonable alternatives to the Final Rule in an EIS or, at a minimum, an Environmental Assessment (EA). Given CEQ's failure to prepare an EA or EIS, the states argue that the Final Rule should be declared unlawful and set aside.
The APA Claims
The Administrative Procedure Act provides that a court shall "hold unlawful and set aside" agency action that is arbitrary and capricious without the observance of procedure required by law or in excess of statutory authority. 5 U.S.C. § 706(2). Pursuant to the APA, in promulgating a regulation an:
. . .agency, must examine the relevant data and articulate a satisfactory explanation for its action including a rational connection between the facts found and the choice made. Motor Veh. Mfrs. Ass'n v. State Farm Ins., 463 U.S. 29, 43 (1983).
Plaintiffs allege that in promulgating the Final Rule, CEQ failed to provide a rational explanation for its changes to its longstanding NEPA interpretations and policies, relied on factors Congress did not intend for CEQ to consider, and offered explanations that ran counter to the evidence before the agency. Similarly, plaintiffs allege that CEQ lacked the statutory authority to implement certain provisions of the Final Rule, such as defining "major Federal action" to exclude an agency's failure to act, directly contradicting the 5 U.S.C. § 551(13). Plaintiffs also allege that CEQ failed to properly follow the APA's notice and comment requirements by failing to respond significant comments. As a result, plaintiffs argue that the Final Rule should be ruled unlawful and set aside on these grounds, in addition to the NEPA ground discussed above.
Conclusion and Implications
The Final Rule marks a significant alteration of the current NEPA scheme that will likely alter the environmental analysis undertaken for future federal and federalized projects, including those related to water. This suit led by a variety of state and local governments is the latest in a line of legal challenges of the Final Rule. In early August, a coalition of environmental groups led by the Natural Resources Defense Council, filed suit against the administration, challenging the rollback of environmental protections as outlined by the Final Rule. Ultimately, it remains to be seen if these legal proceedings will result in a rollback of the changes outlined in the Final Rule. The lawsuit can be found online here: https://oag.ca.gov/system/files/attachments/press-docs/%5B1%5D%20Complaint%20for%20Declaratory%20and%20Injunctive%20Relief.pdf
Editor's Note:
On September 22, 2020, the California Attorney General issued a 60-day notice of intention to sue the CEQ, along with several other states, on a new cause of action in relation to the NEPA Final Rule—violation of the federal Endangered Species Act. For the notice of intention, see: https://oag.ca.gov/sites/default/files/Notice%20Letter%20to%20CEQ.pdf.pdf