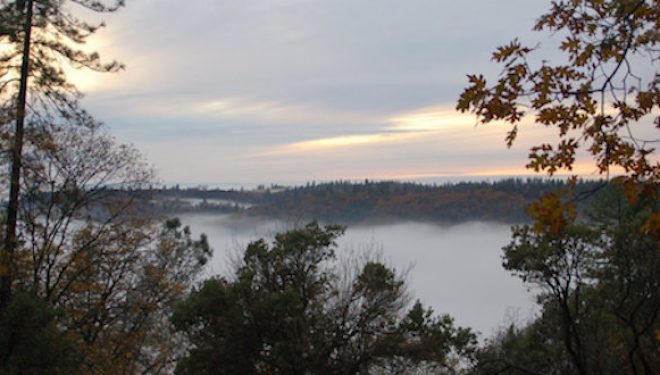 Columbia Riverkeeper, Idaho Rivers United, Snake River Waterkeeper, Inc., Pacific Coast Federation of Fishermen's Associations, and the Institute for Fisheries Resources (Plaintiffs) sued the U.S. Environmental Protection Agency (EPA) under the federal Clean Water Act's (CWA) citizen-suit provision, asserting that because the States of Oregon and Washington had failed to develop temperature Total Maximum Daily Loads (TMDLs) for the Columbia and Snake rivers, the CWA required EPA to do it instead. They won. [Columbia Riverkeeper v. Wheeler, ___F.3d___, Case No. 18-35982 (9th Cir. Dec. 20, 2019).]
The Statutory Framework
The CWA, passed in 1972, required states to identify "impaired waters" (also called "water quality limited segments") that are contaminated by a specific pollutant, like aluminum or arsenic, or a condition such as temperature or turbidity. States then had to rank their impaired waters by priority on so-called "§ 303(d) lists." For each pollutant in each impaired water segment, a state must develop and submit to EPA a TMDL that sets the maximum amount of the pollutant that the segment can receive without exceeding the applicable water quality standard. Within 30 days of a state's submission, EPA must approve the TMDL or disapprove the state's TMDL and issue a new one in its place.
Procedural History
The original deadline for states to submit their § 303(d) lists and TMDLs to EPA was in 1979. Like many states, Oregon and Washington missed the deadline by over a decade and did not even submit their § 303(d) lists to EPA until the 1990s, at which point they still did not have functioning TMDL programs. Oregon and Washington's § 303(d) lists identified segments of the Columbia and Snake Rivers as water quality limited for temperature.
In 2000, Oregon and Washington entered into an agreement with EPA whereby EPA would produce the Columbia and Snake River TMDL for them. After a bit more administrative wrangling, EPA published a draft TMDL in July 2003, which stated that a final TMDL would be issued after the 90-day public comment period. Since publication of the draft TMDL, neither state nor the EPA has made any progress on finalizing the TMDL, although both states have developed TMDL programs and issued over 1,000 other TMDLs. Both states maintain § 303(d) lists with target dates for completing their remaining TMDLs, but neither list includes the Columbia and Snake River temperature TMDL.
The Litigation
In early 2017, Plaintiffs sued to compel EPA to issue a final TMDL to protect salmon and trout, which can be harmed or killed when river water gets too warm. The summer of 2015 illustrated the problem: that year, an estimated 250,000 Snake River sockeye salmon died before they could spawn. The District Court granted Plaintiffs' motion for summary judgment and ordered EPA to issue a final TMDL. EPA appealed and sought a stay, which the court granted.
The Ninth Circuit's Decision
The CWA does not specify what happens if a state fails to develop a TMDL as required. However, the Ninth Circuit in the BayKeeper case held "that where a state has 'clearly and unambiguously' decided that it will not submit TMDLs for the entire state, that decision will be 'construed as a constructive submission of no TMDLs, which in turn triggers the EPA's nondiscretionary duty to'" issue a TMDL. Columbia Riverkeeper v. Wheeler, ___F.3d___, Case No. 18-35982, 2019 WL 6974376, at *4 (9th Cir. Dec. 20, 2019) (quoting San Francisco BayKeeper v. Whitman, 297 F.3d 877, 883, 880 (9th Cir. 2002)). Several other circuits have reached the same conclusion.
Here, EPA argued that BayKeeper only requires EPA to issue TMDLs if a state completely refuses to issue any TMDLs for the whole state. The Ninth Circuit rejected that argument, stating that "our holding in BayKeeper does not limit the application of the constructive submission doctrine to a wholesale failure by a state to submit any TMDLs. Such a limitation is not supported by either the language and purpose of the CWA or the logic of our case law." The court observed that the CWA's purpose—"to restore and maintain the chemical, physical, and biological integrity of the Nation's waters"—"would be dramatically undermined if we were to read into § 1313(d)(2) a loophole by which a state, and by extension the EPA, could avoid its statutory obligations by a mere refusal to act." The Ninth Circuit's conclusion is consistent with other circuits' decisions.
The Ninth Circuit agreed with the District Court's finding that "Washington and Oregon have clearly and unambiguously indicated that they will not produce a TMDL for these waterways." Therefore, the court ordered EPA to issue a final TMDL within 30 days of its December 20, 2019 decision:
"Because Washington and Oregon have conclusively refused to develop and issue a temperature TMDL for the Columbia and Snake Rivers, the EPA is obligated to act under § 1313(d)(2). This constructive submission of no TMDL triggers the EPA's duty to develop and issue its own TMDL within 30 days, and it has failed to do so. The time has come—the EPA must do so now."
Conclusion and Implications
The Ninth Circuit's decision in this case represents a major victory for environmental advocacy groups in their multi-pronged legal and political effort to rehabilitate the Pacific Northwest's imperiled anadromous fish populations and the endangered southern resident orcas that depend on them. Coincidentally, the Ninth Circuit's ruling came out on the same day as a draft report from Washington Governor Jay Inslee's office analyzing arguments for and against breaching the four lower Snake River dams, which contribute to warm temperatures in the river (the report, however, does not actually make a recommendation one way or the other). Dam removal or changes in flow regimes could have significant impacts on the region's economy; dams provide irrigation water and access to barge shipping as well as hydroelectric power. By the time this article is published, the final TMDL should be issued (absent further appeal and stay), which will begin to delineate the implications of the court's ruling. The Ninth Circuit's decision is available online at: http://cdn.ca9.uscourts.gov/datastore/opinions/2019/12/20/18-35982.pdf
(Alexa Shasteen)